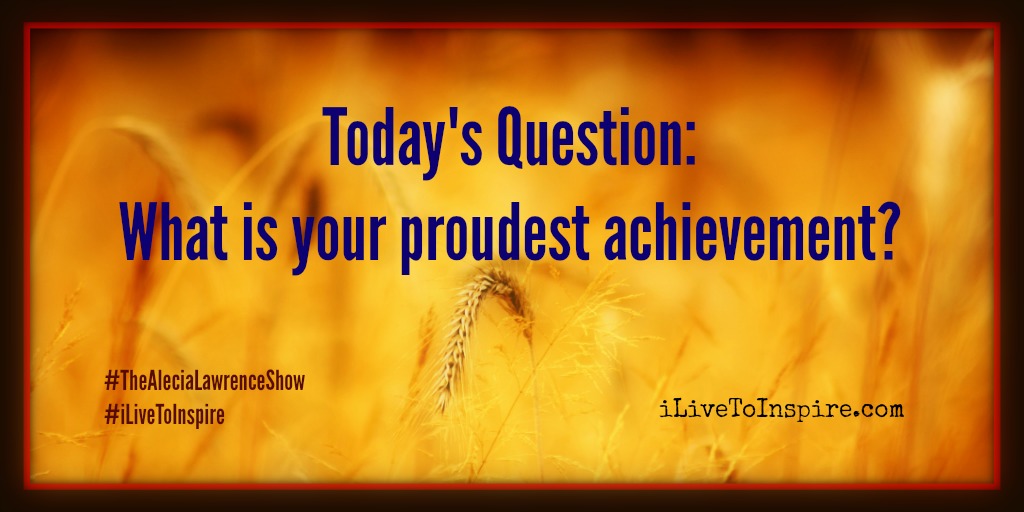 Take a moment to consider 'Today's Question'. Recognizing ones achievements is a great way to keep you primed for success.
Its not important whether or not someone else sees what you have done as an achievement. The most valuable recognition is the one you give yourself.
So, before you hit the sack tonight, get in front of the mirror and acknowledge out loud all the successes you have had for the day while looking yourself in the eye.
You can even give yourself a pat on the back. Too often you wait on someone else to give you a pack on the back for your achievements. Give yourself the recognition you desire and count recognition from others as a bonus.
Let me know your proudest achievement below in the comments.
Love Peace and Bliss
Alecia