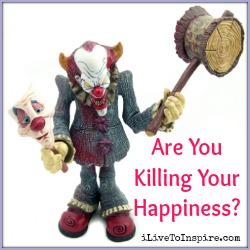 You actually might be doing one thing that could be killing your happiness. In this episode you will learn how to be more happy.
Your friends and family may get jealous that thy can't be as happy as you, or end up beating down your door for advice on how the heck you are being so happy.
Either way, you will have a tool you can use as you continue to create your best life.
Insider tip: This works for other things in your life and is not restricted to happiness. How COOL is that?
Love Peace and Bliss



Alecia
www.ShareAway.WS