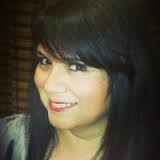 Today a special guest Melissa Reyes was on the show sharing with us how she pulled through when she had hit a wall in what she described as the worst time in her life.
Melissa is a mother, author, poet, certified life coach and she was voted as the top personal development blog for 2012 & 2013.
One of the biggest challenge Melissa faced in her life was loosing her parents within a short period of time. Its a tough process watching a loved one died. While caring for her ill parent she was in a severely depressed state.
She felt stretched thin as she was taking of an ailing parent and 3 children. This is where the support of her community helped to bring her through and made her stronger. 
On the other side of the wall Melissa learned to love and appreciate her family and life on a deeper level. Its important to recognize if you are going through a tough time in your life right now to be open to ways which will allow you to improve your situation and also to be aware to the lesson this moment it life is here to teach.
Although what Melissa went through might be viewed as the worst time of her life, she has been able to absorb the lessons learned and also realize it was the best time of her life too. You can find strength through your challenges in life by seeking the positive in each and every moment.
Listen to your heart versus your brain which tends to complicate things. Its about the little things in life and going back to the root of makes you happy. There is lots of power in committing to create a success habit over a 100 day period. Its a period to challenge yourself, learn and grow.
Melissa describes a life coach as someone who helps you with your life goals, self esteem issues and relationship issues. They help you discover what you truly desire fore yourself, helps you get there and cheers you on. She shared one of her success stories as a life coach.
Love Peace and Bliss
Alecia