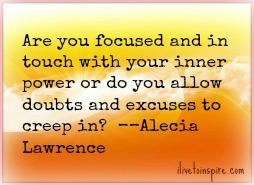 Have you ever looked at an activity or challenge and thought to yourself; "I'm too old/ not experienced enough/ not skilled enough (etc.) to do that!"?
We all go through periods of doubt in our own abilities, but it is those who are able to overcome those doubts and harness the power from within that we all carry that are the most successful.
Sure, it takes work, courage and determination; but if you can master the art of believing in yourself then you are setting yourself on the road to success.
The world is full of inspiring stories, often of seemingly unlikely candidates who thought they could and did. Take this story about a potato farmer in Australia…
61 year old Albert Earnest Clifford ("Cliff") Young was a potato farmer of modest means from Australia. At the age of 57 he had decided to take on running as a sport although he often did this in gumboots and overalls – standard farm gear but hardly known for comfort in terms of running!
At 61, he had entered into only one previous event (a trek of 1000 miles which he ending up quitting after 500 miles, citing inexperience), when he decided to enter one of the most grueling races on Earth.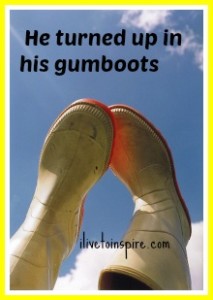 That event was the Westfield Ultra-marathon, a 543.7 mile trek between Sydney, New South Wales and Melbourne, Victoria. Cliff was different to other competitors; he turned up in his gumboots and overalls (although later went through 10 pairs of shoes running), was significantly older and had an unusual shuffling style of running.
At first he was easily overtaken by the other racers, but as most of them had sleep scheduled in for the multi-day run and Cliff did not plan on much sleep, he started to draw ahead.
In the end, Cliff completed the race in five days, fifteen hours and four minutes with total sleep over that time of little more than 12 hours. Not only did he win the race, but he smashed the world record by over two days.
When asked about what kept him motivated, he said that he had often spent up to three days at a time rounding up sheep on foot on the 2000 acre family farm with no sleep.
They had little money for equipment such as quad bikes so on foot was really his only option. During the race he imagined that he needed to round up sheep before an approaching storm and this kept him going.
After the race, not only did he keep running and entering events (often for charitable causes), but the 'shuffling' gait he used during the ultra-marathon was identified as very efficient over long distances and adopted by other marathon runners. There is now an event named after him that takes place in Australia. Check out this video on Cliff Young an amazing testament on the power within.
httpv://youtu.be/uGFA2N0oS1Q
Imagine if Cliff Young had given up or not even attempted the race. He had plenty of possible excuses not to – age, injuries, little money for equipment etc., but here was a man who believed in himself and carried on with his end goal in mind.
How do you go through life? Are you focused and in touch with your inner power or do you allow doubts and excuses to creep in? Remember the story of the 61 year old potato farmer; it is never too late to start!
Love Peace and Bliss