Is it illegal to have fun at work?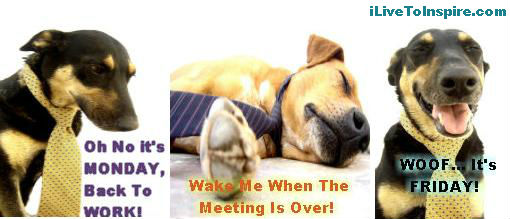 Sometimes the proof we are not following or passion is in us losing the fun aspect of work. I have found when you are living your passion it does not feel like work at all because you are having too much fun on the journey.
httpv://www.youtube.com/watch?v=2ckF-aslMTY&feature=youtube_gdata_player
Check this video out if you are looking for more ways to have fun at work or if you have not taken the leap to make money through following your passion. Either way it will make you chuckle.
I would love to here your feedback as well, so please take a fun moment to share your opinion or experiences. I would also love to here the funniest thing you ever did at work 😀 . Please leave a comment.

Live Inspired