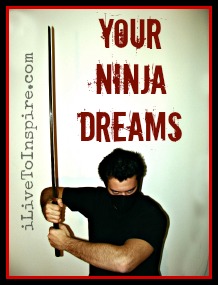 I had the awesome opportunity to interview Izzy from the 30yearoldninja. Really, how many people can say they interviewed a ninja.
We all have dreams and at times find ourselves on a road we don't like. Do you make a U-turn and follow your dreams or do you continue on the same miserable path.
Izzy and I have a in-depth chat about following your dreams and the best thing you can do today for follow your purpose, your hearts desire.
Love Peace and Bliss

Alecia
www.ShareAway.ws