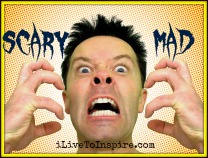 I am Crazy MAD…. How can you turn this low vibration, less that positive emotion into a life changing experience?
I share all of that in this episode along with how your issues and problems become more manageable when flying at 30,000 ft in the air.
A totally free flight, No airline ticket required.
Don't you just love the word Free….. Its absolutely freeing
Love Peace and Bliss

Alecia
www.ShareAway.ws