This is day 6 of the life experiment which is a very fun and interesting about to changing habits and improving the quality of one's life. When I started this experiment 6 days ago I wasn't completely sure what to expect. The experiment consists of the following.

The Life Experiment – Morning Activity
Read affirmations and visualize goals as complete – 20 in total

20 mins reading

20 mins exercise – exercise of choice is Qi Gong inspired Bounce and shake.

20 Mins Meditation

Write in Gratitude Journal 3 things I am grateful for about me and 3 things I am grateful for in life.
The Life Experiment – Continuous All Day Activity
30 seconds focus on the red dot projecting self love 5 time throughout the day

Bounce and Shake for 5 mins in between intense 40 min focus work sessions
The Life Experiment – Evening Activity
Record 5 successes in my daily success journal

20mins meditation

Read affirmations and visualize goals as complete – 20 in total

Mirror Exercise where I tell myself how much I love myself and acknowledge all my accomplishments throughout the day.

Conditioning of the brain for wealth based on a workbook I had received from "Millionaire Mind Intensive"

Record scenario for the "Prosperity Game" Where each day I receive a check in the mail and answer some questions.

My list for the life experiment may seem excessive to some people and you may be wondering how I find the time to do it all.
First of all I Am a Sole Entrepreneur and have structured my life to support the life experiment. Secondly, I understand the benefits I will reap after completion. Thirdly, if you want massive results, you must take massive action.
So what is The Life Experiment about? It's a trial period where for 30 days you commit to taking a particular action everyday for 30 days, no skipping days. That is the challenge, when you skip a day the counter has zeroed out and the next time you start again becomes day one.
How did I find this out? I was attending an event two weeks ago and had the honor of having lunch with Jack Canfield. He shared something which had a profound impact on how one can live their life.
He said this based on Steve Pavlina's Philosophy "Live Your Life As A Series Of 30 Day Experiments". My thought was wow… I could only commit for 30 days then take a look back at the results. Then I can pick up another 30 days.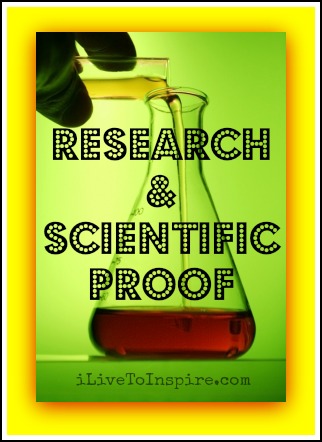 I am sure you are wondering what's up with the 30 days. Well NASA did some research and found that a constant daily flow of new information will create new neural pathways in the brain which results in the brain accepting this as fact.
Wow… this 30 day money back guarantee or 30 day trial is no accident in the marketing world. They knew if you used their product everyday for 30 days you would get results and it would become a habit which means you are less likely to return the product.
How sneaky are these marketers and we all thought they were just giving us time to make up our minds if we liked the product or not.
This 30 day Experiment or 30 day Trial or the life experiment or 30 days to success… whatever you want to call it is the magic bullet. Some of you might have heard it takes 21 days to change a habit that is true for some and not all. In the research NASA did they found results after 26 days however everyone in the study flipped their brain into accepting the new info within 30 days.
How long and I going to stick with the Life Experiment? That's the beauty of the experiment; you can start another one at the end of the 30 days if you think you need time for a favorable result.
Now here is the secret sauce. I found another article that stated if we continue for an additional ten days then we master it.
In essence it takes 30 days for our brains to accept it as truth and 40 days for us to master the change or new habit. Are you with me? Are you willing to start your own life experiment?
Once again you don't have to do a complete overhaul like I have listed above. You can just do one thing like for the next 30 days read for 20 mins per day or exercise 20 mins per day or have 1 vegetarian meal per day. This concept can be applied to any area of your life whether it is health, lifestyle or business.

Leave your comments below sharing with me what experiment you are going to start in your life today. It's just a measly 30 days and you can easily add on another 30 days after the first one is ended.
Love Peace and Bliss


PS. To my surprise since I started the bounce and shake I have released 6 lbs in the 6 days. Whoo hoo I am loving the life experiment. How does it get any better than this?