Have you have an 'Epic Failure'? My perspective on failure is its the start of something new. You can learn from it, build on it and grow into a better person. Our friends in the Shark Tank, Barbara and Daymond shared with us how their failure make them unstoppable?.
Barbara said every single great thing that ever happened to her happened on the heel of failure. She shared a story of how she met the best real estate agent New York has ever seen just because she chose to get over a moment of failure to take a step forward.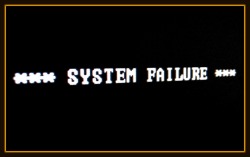 When you get knocked down, get up… If you are not able to get up lie on you back and look up. Looking up is like keeping your eye on your vision, if you are able to look up then you are able to get up.
Daymond shared what his mother always said, which is you don't get rich off your day job, you get rich off your home work. Focus on doing the things that you love. He failed 6 or 7 times in business before he found success with FUBU.
An

epic failure

only stop you if you allow it to stop you. Its all about discipline and focus. If you fail, you get up, you brush yourself off and you move on.
What failure have you experienced that has you still steeping in those less than positive emotions related to that epic failure?
Its OK to have a pity party, its just not OK to have a never ending pity party. Give yourself a time limit for how long you are going to feel sorry for yourself and the results of your epic failure.
Feeling sorry for yourself might feel soothing in the moment however its a distraction from your goals, your dreams your vision. After you are done feeling sorry for yourself… focus on taking the next step, focus on taking action.
Love Peace and Bliss
Alecia
P.S. You can learn more about Daymond here and check out more about Barbara here
P.P.S. Let me know below in the comments how you recovered from an 'Epic Failure'.