Who I Am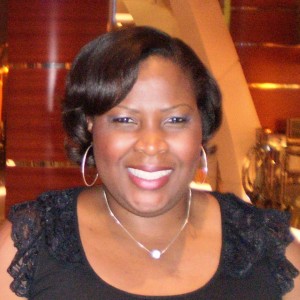 My name is Alecia Lawrence and I am the Worldwide Coordinator for ILTI Group after spending over 13 years at sea.
I exhausted all areas of career advancement shipboard and have transform myself into a business savvy Internet Entrepreneur and Self Of Esteem Coach.
This is a chronicle of what I have gone through, the support and guidance of coaches, mentors and products used in the manifestation of my success.
In addition this blog is an Oasis fostering your success in creating your ideal life.
What I Do
My purpose is to inspire and empower others to be of service to humanity in a loving and caring manner while achieving their aspirations with integrity.
Everyone has their own definition of success and freedom and I am moved to inspire you to get there by sharing with you my journey.
On November 7, 2011, I was sitting in my office looking out at the ocean while on my lunch break listening to a monthly call with Jack Canfield.
That was the defining moment that changed my life. He said one thing that lit a burning fire deep within which has me on a mission to dramatically transform my life. I then and set a goal to leave this cocoon of security for the unknown in the next 18 months.
To keep me on track I declared 2012 the year of self investment. I spent the year learning from the best and dramatically changing my life on all levels. I am here to inspire you to become the greatest version of yourself.

Why I Do It
Since my journey started I have many friends and family approach me for help and insights. With the overwhelming demand I started a workshop to teach people the same things I did to change my life.
During these sessions I realized I had found my calling and I was at my happiest. It warmed my heart to see hope for something better in life ignited in people's eyes when you realize you don't have to resign yourself to the bubble.
You may not have realized there are things you can easily do to make this change possible… that you can actually live the life of your dreams.
I truly love teaching you how to release your fear, anxiety, stress, limiting beliefs and to shift your subconscious beliefs towards discovering paths to physical and mental well being.

How To Connect With Me
If you would like more info on what you need to start your own journey please get in touch through my contact page.
Or if you are active on any of the social networks, please click on the icon below to connect with us that way too.