Do you feel at times there is something missing from your life? This may have nothing to do with career finances or relationships… no matter how good each of those respective areas are, you still feel the pull for something more. Could this be related to a purpose driven life?

The part which may be missing and could make you feel complete is your purpose, your reason for this existence. Yes, I know I am going a bit deeper than usual with today's message however the benefits are too glaringly obvious for you to ignore.
What would a purpose driven life look like?

I invite you to temporarily suspend disbelief and entertain a new possibility when it comes to knowing your purpose. Imagine a life with increased self esteem, a sense of belonging, clarity, direction, passion, energy, opportunity money, fulfillment, being unstoppable, fun, focus, integrity and flow. Sounds like a dream right? In fact it very real for those people who choose to live in alignment with their purpose through a purpose driven life and the great news is you can too.
I have narrowed down the 5 best benefits of a purpose driven life with the helpful insights from one of my followers on twitter Rabison Shumba. You can start enjoying these benefits soon after use the 4 super simple steps shared on how to identify your purpose in 20mins or less.
My purpose is to use my creativity and resolute to nurture, inspire and empower others to be of service to humanity in a loving and caring manner while achieving their aspirations with integrity.
The process I went through to identify my purpose is way more complicated than the 20 mins exercise I mentioned earlier. Rabison Shumba also shared his process on how to know your purpose. Asking these questions objectively will help direct you to your purpose.
What are you passionate about? 

What moves your heart?

What would you be doing if you knew you cant fail?

What will you do over and over even without prompting or being pushed?

What would you do naturally without being paid for it?

What sparks your creativity and excitement?

What do you do effortlessly and makes you really productive?

What do people compliment you for?
These question are a great way to start the process so you too can kick-start your own purpose driven life. After identifying your purpose, does it mean you have to chuck out the window everything you have known and one until this point?
The answer is no. You can align yourself with your purpose in many different was whether it be in volunteering your time, donating money, acquiring a new skill, starting your own foundation or giving bottles of water to homeless people. It doesn't matter how big or small the act, you will still enjoy the benefits.
Some persons who immediately come to mind who are living a purpose driven life are: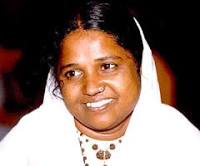 The Hugging Saint Amma: She is believed to have given over 34 million hugs all over the world. Sometimes hugging for 22 hours non stop. Her purpose is to alleviate the pain of the poor and those suffering physically and emotionally. She achieves this through her embrace, her spiritual wisdom and global charities.
When asked where she gets the energy to help so many people, she answers: "Where there is true love, anything is effortless." – See more here…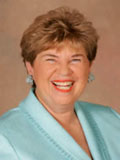 Helice "Sparky" Bridges – Founder of Difference Makers Intl: Known as The First Lady of Acknowledgement, Helice is the creator of the world famous "Who I Am Makes A Difference"® Blue Ribbon Acknowledgment Ceremony. 
In the past 30 years, this message has impacted over 30 million people worldwide and has been translated into 11 languages. Her purpose is to transform anger, apathy and violence into dignity and respect among all people. See more here…
Stephen Su

tton: The last 4 years of his life was spent battling cancer. Even though the doctors didn't give me long to live his final days fully on purpose. His purpose was to raise money to help make teens more comfortable when going through cancer treatment.
He has raised over 4.48 million sterling pound to date. Unfortunately Stephen passed away this year at the ripe old age of 19yrs old. You can catch more on Stephens story at: Killer Strategies For Winning Against All Odds
You can define your purpose driven life anyway you want to. Its all about doing what leaves you feeling fulfilled and joyful. My friends… identify your purpose, take action anyway you can and be a contribution to the world.
Love Peace and Bliss
Alecia Lawrence
P.S. You can find additional inspiration insights from Rabison at RabisonShumba.com